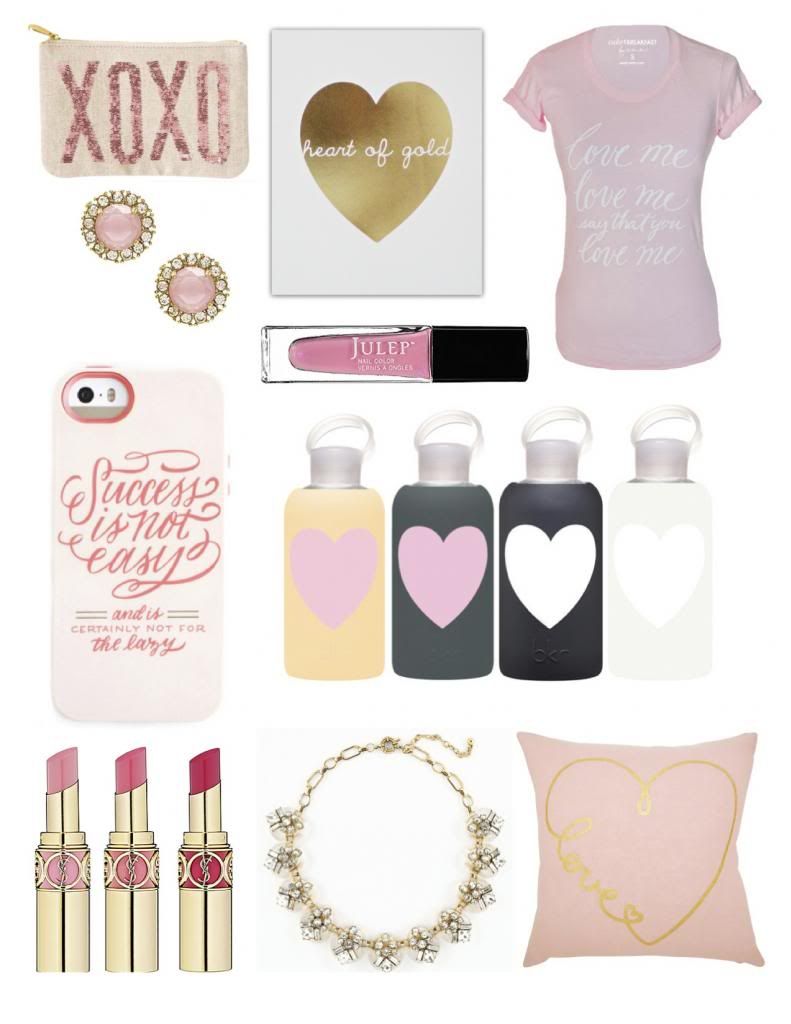 I thought I would share some of my favourite girly things right now. A lot of great Valentines Day gift ideas! *hint hint nudge nudge* to the men in our lives ;)
1.
Indigo XOXO Sequined pouch
2.
SS Print Shop 'Heart of Gold' print
3.
Cake for Breakfast tee
4.
Kate Spade 'Secret Garden' studs
5.
Julep 'Mimi' pearly pink nail polish
6.
The Every Girl iPhone case
7.
BKR water bottle
8.
Yves Saint Laurent lipstick
9.
Shamelessly Sparkly stacked crystal bib
10.
Expressions Pillow 'Love Letter'