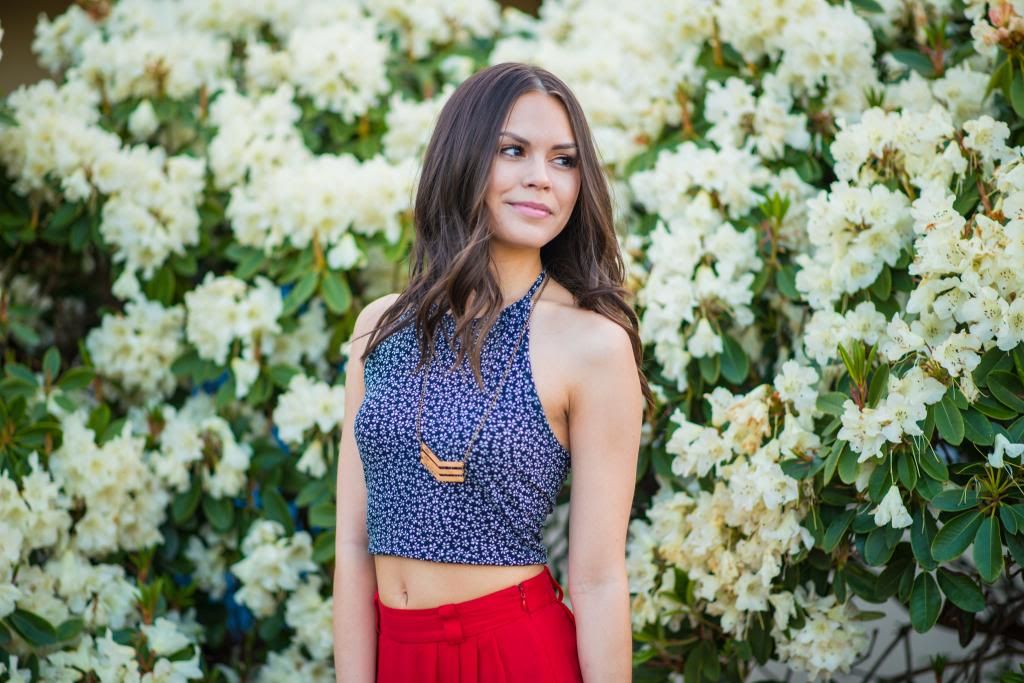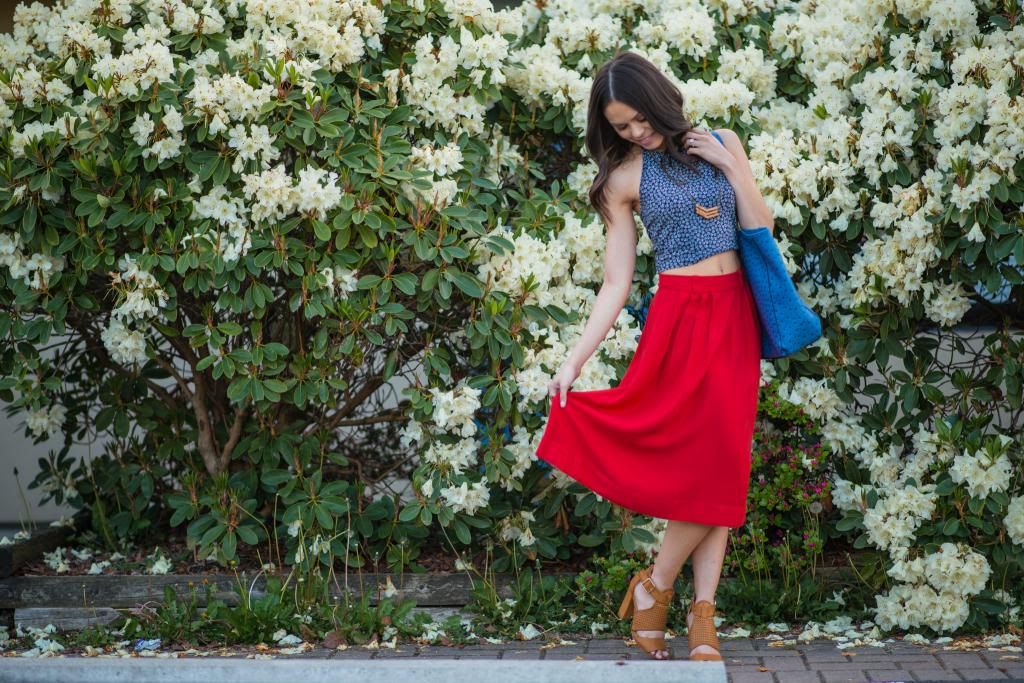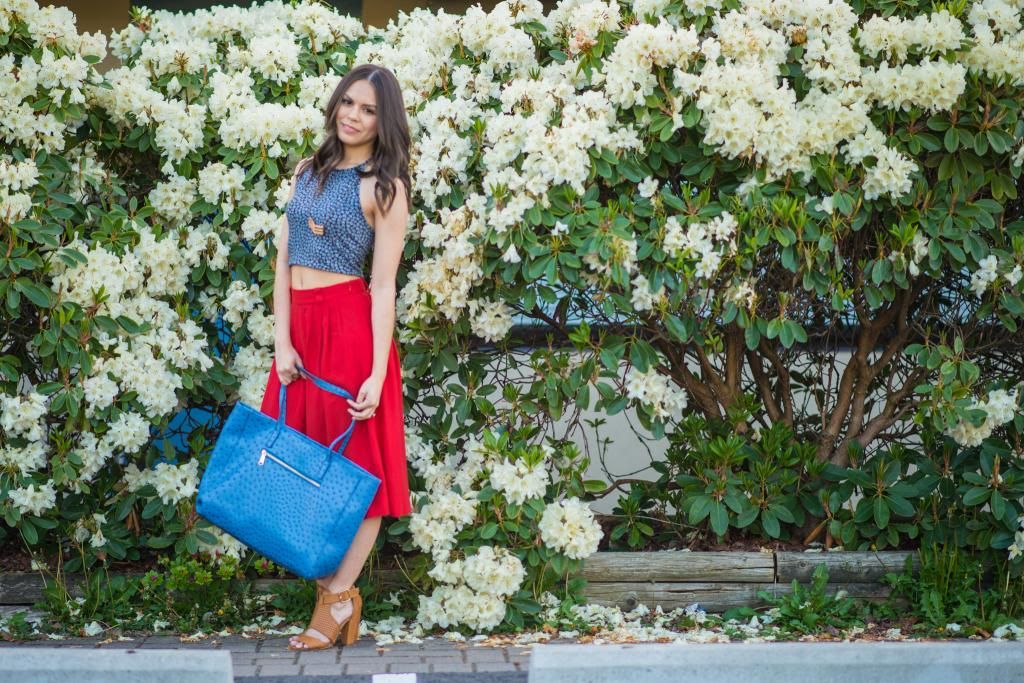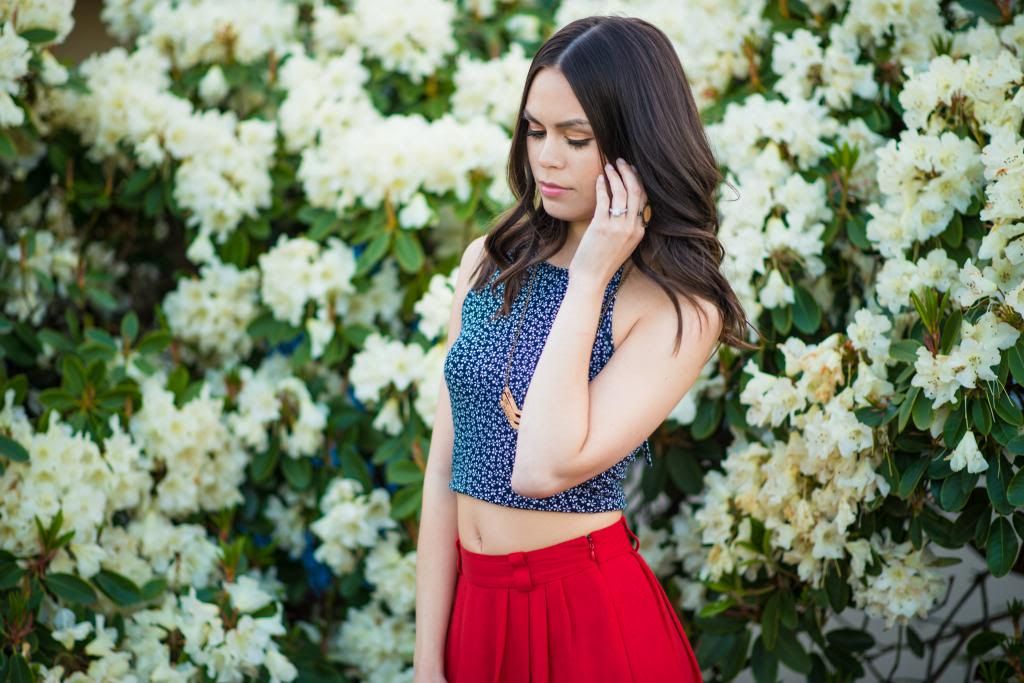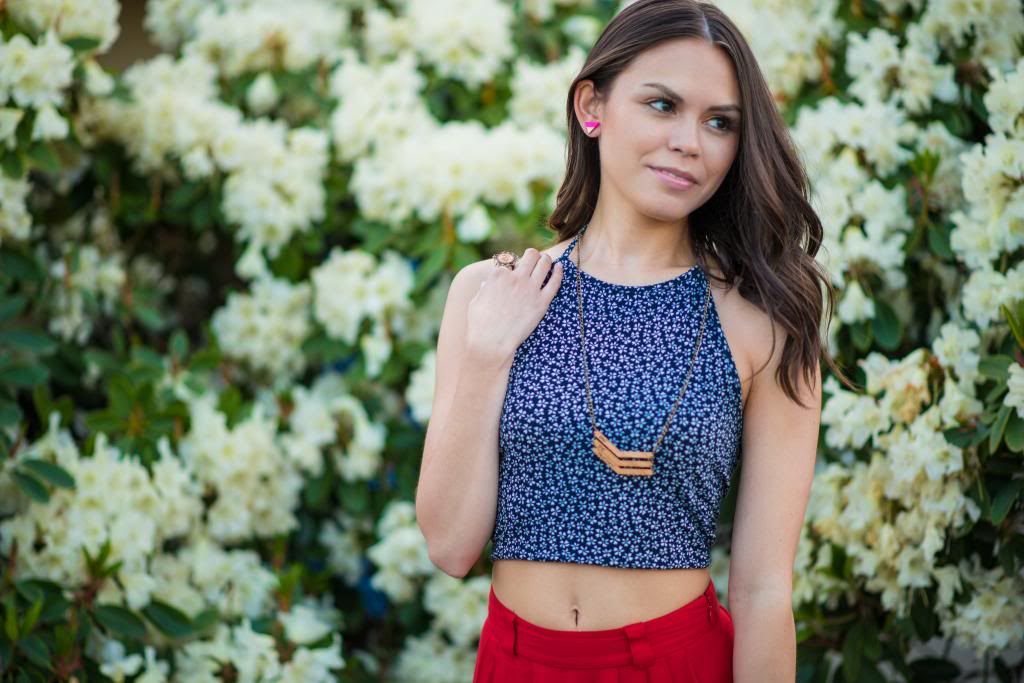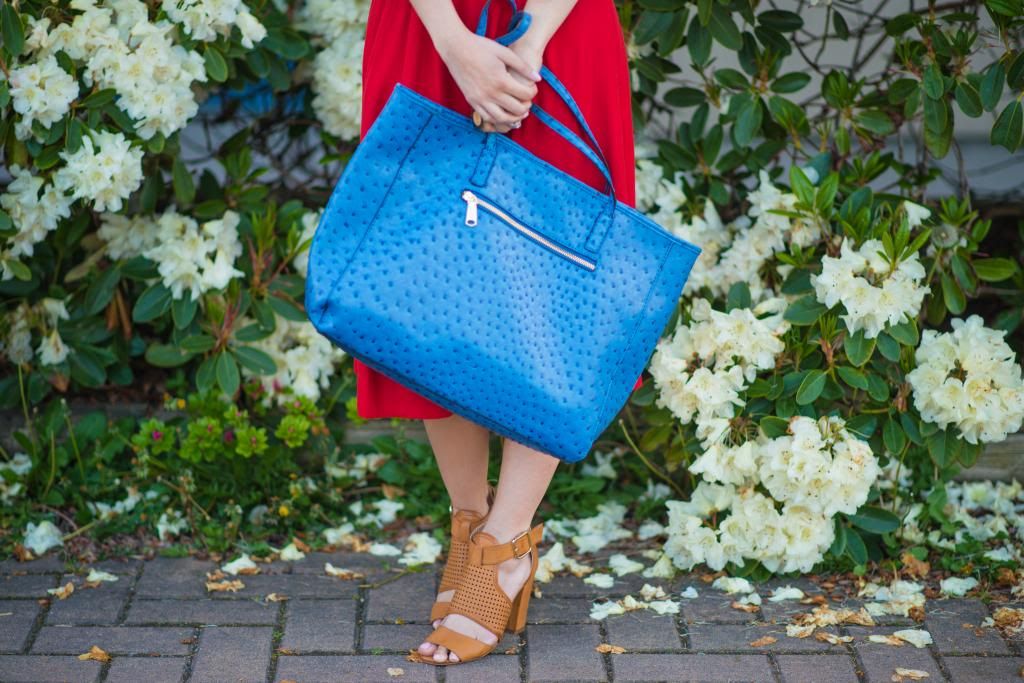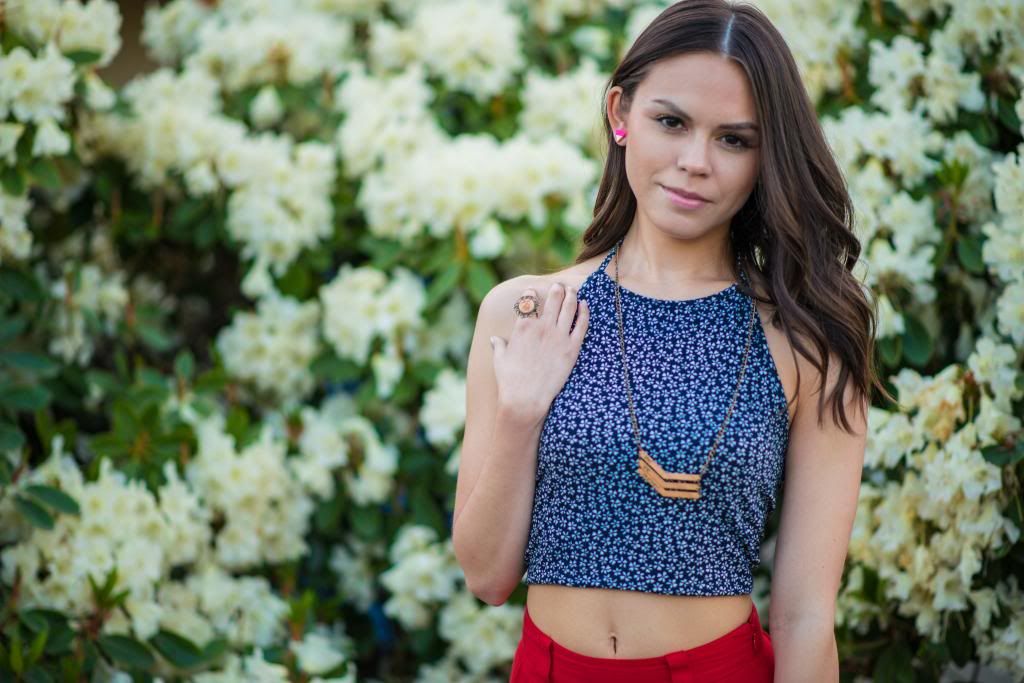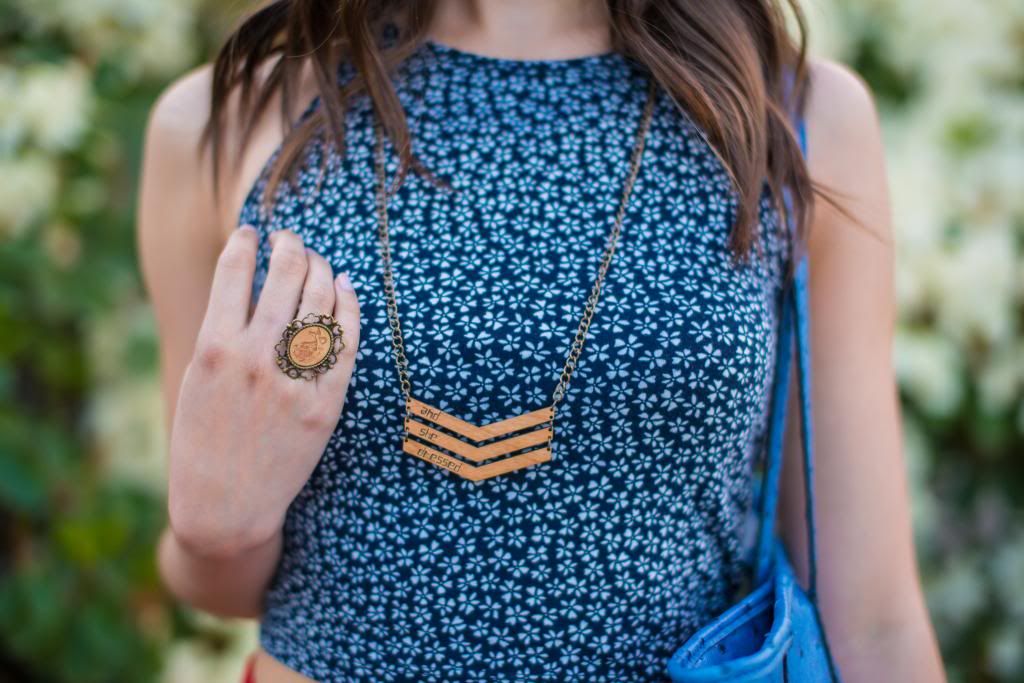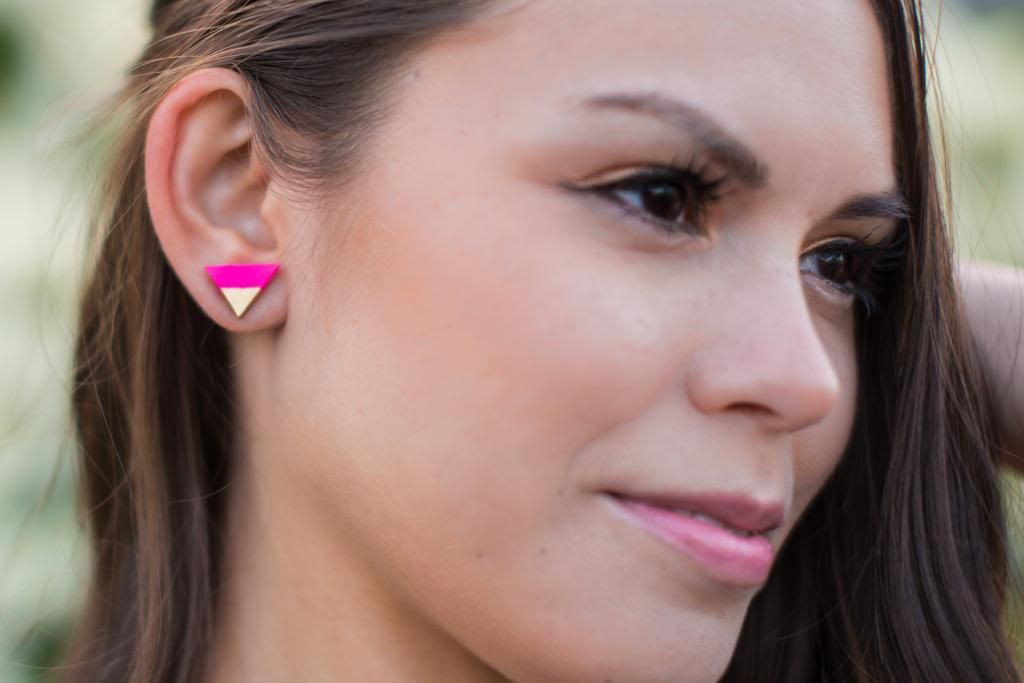 The song "Lady in Red' reminds me of my childhood. I vividly remember my mom playing our VHS karaoke tapes and this was one of my favourite songs (I may have just aged myself). My mom and I would belt out tunes on our "Minus-one" mic set. I was five and did not understand what the songs were about, all I knew was I loved it!
In this outfit, I paired my favourite red midi skirt with a casual halter from Brandy Melville. For accessories I paired my wood carved chevron necklace, mermaid ring, bright pink, gold dipped earrings and stunningly blue Ostrich purse.
Use code ANDSHEDRESSED15 at
White Hart Jewellery
to receive 15% off your purchase!
Photography by the fabulous
Alanna Milaney
1. Forever 21 red midi skirt similar
here
or
here
2. Brandy Melville halter similar
here
,
here
or
here
3.
Co Lab ostrich tote c/o Courtney Boutique
4.
Wood chevron necklace c/o Moonshine Dreams BC
5.
Mermaid ring c/o Moonshine Dreams BC
6.
Stud earrings c/o White Hart Jewellery
7. Yoki sandal similar
here
or
here