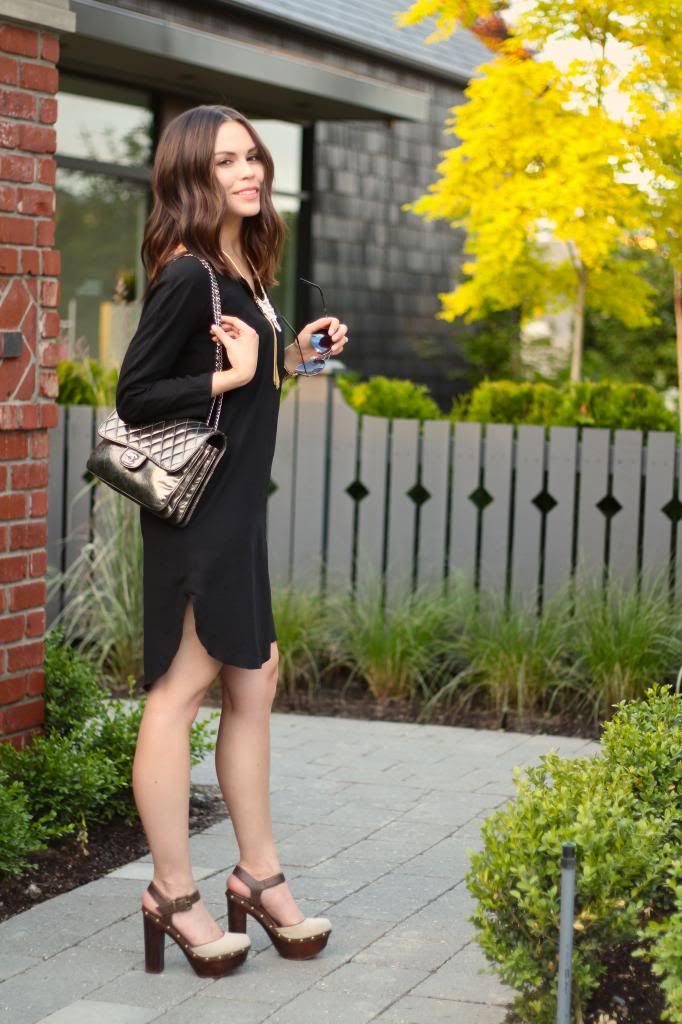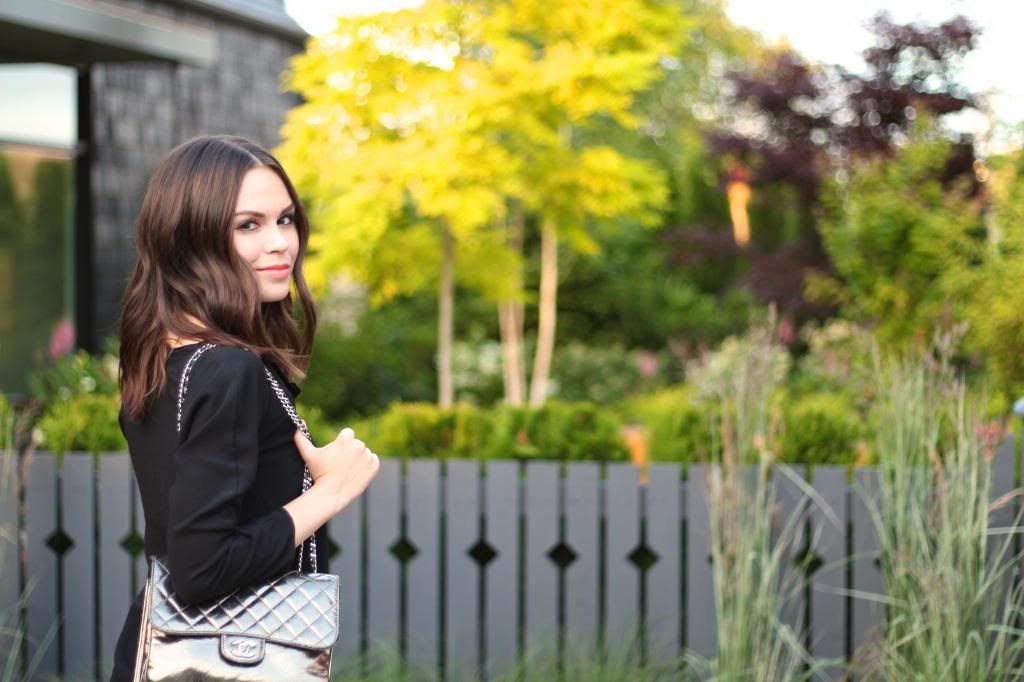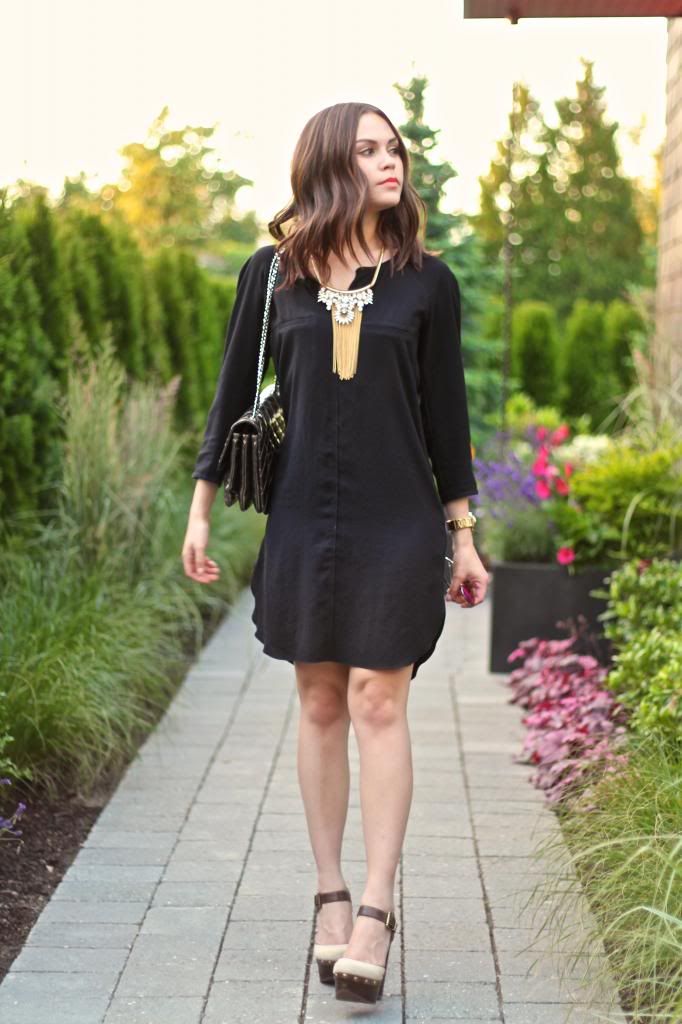 Wearing black in the summer can be tricky because it can get extremely hot very quickly. It can also be difficult creating a look that doesn't look like it's meant for the fall and winter. They key is keeping your black pieces light and airy and pairing it with summer appropriate accessories, make-up and shoes. I paired this black Wilfred dress with a chunky statement necklace, platform sandals and a coral lipstick. How do you wear black for the summer?
Photography by Dell Doria
2. Necklace: Mine and Yours Co.
similar
5. Bag: Chanel