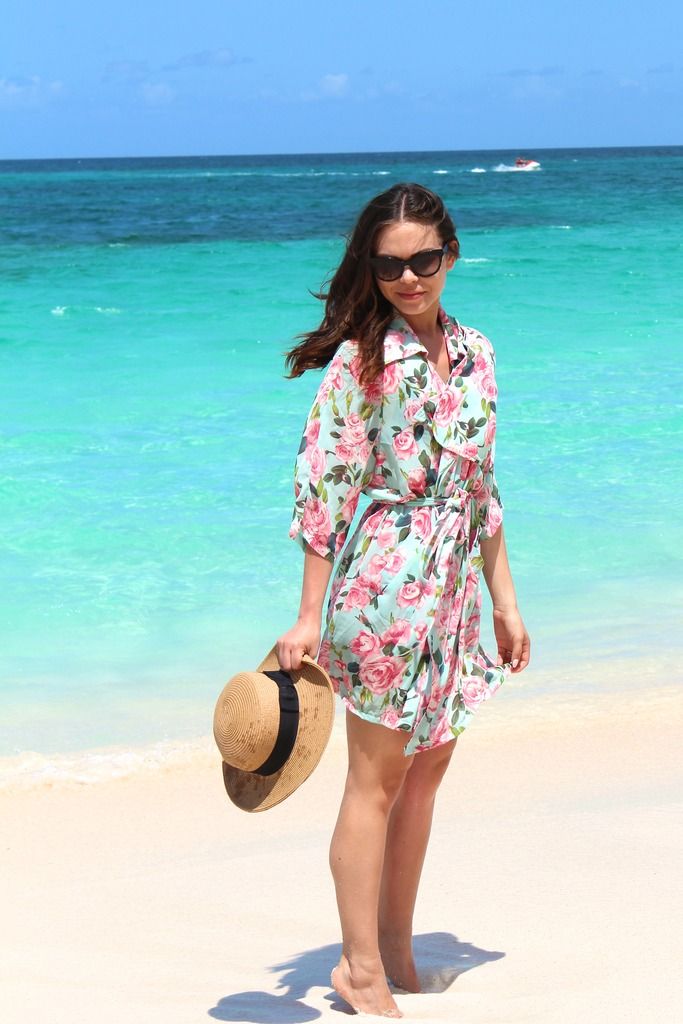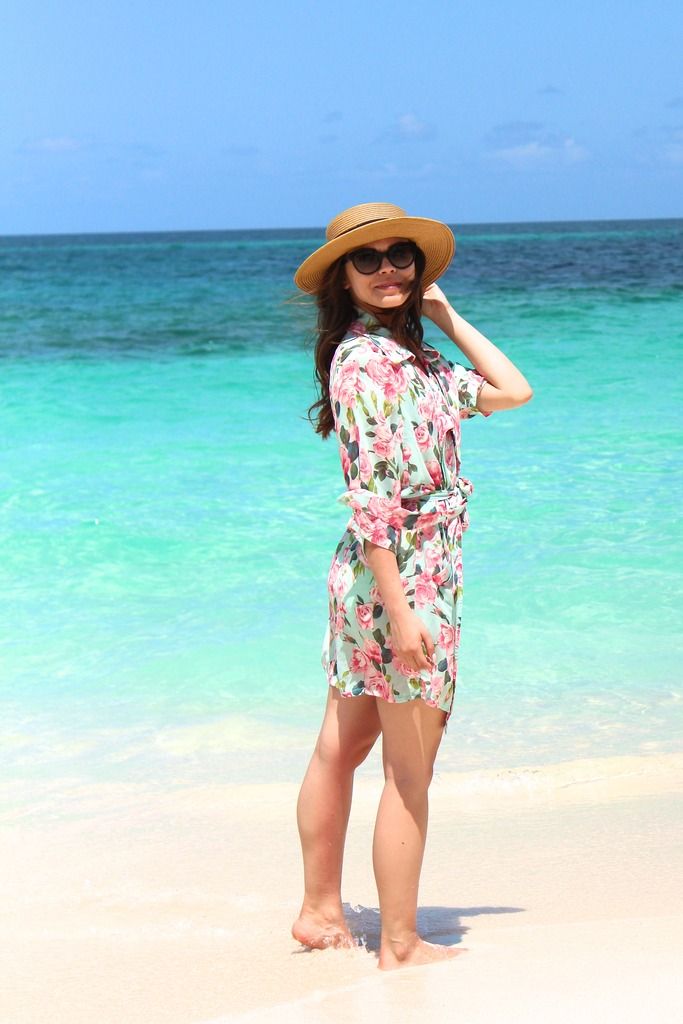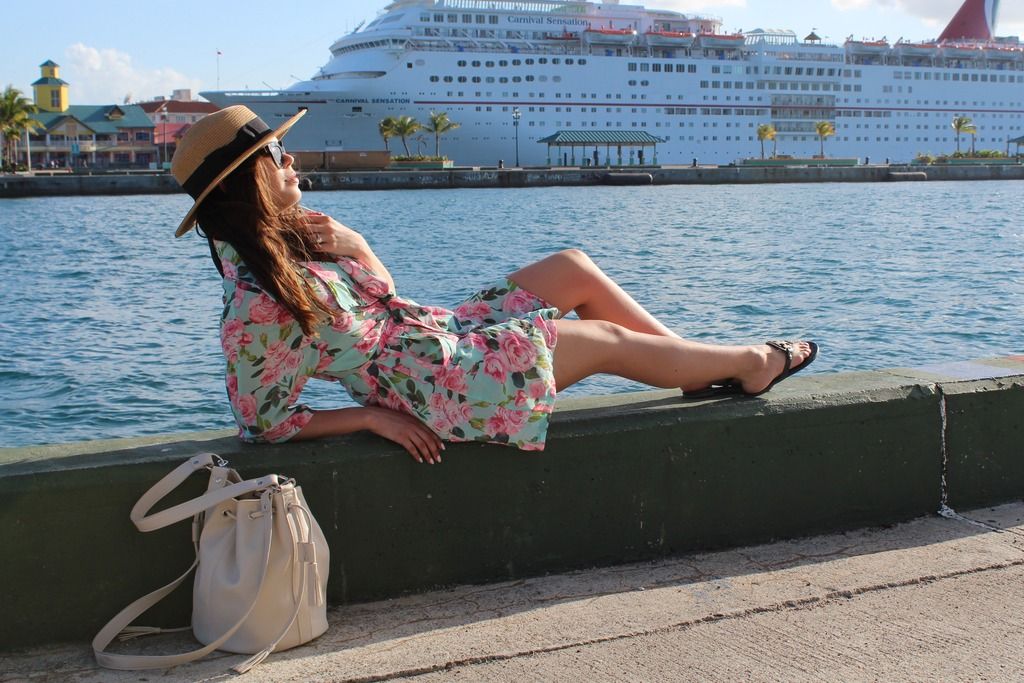 If you ever have the opportunity to visit the Bahamas, be sure to visit Nassau. This was by far my favourite stop. The beaches were breathtaking, with waves crashing along the shore. I felt like I had my own private wave pool. The weather was perfect with zero humidity. There is nothing that makes me more uncomfortable in clothes than sticky sweat and I didn't experience that at all in Nassau.
The main attraction Nassau is known for is the
Atlantis
waterpark. They have slides that go through under water shark tanks so you can actually see the sea life as you cruise through the slide. I mean, how insane is that! Unfortunately, the hubby and I didn't realize you had to purchase your tickets in advance because it's such a popular attraction and is often sold out. We missed out on this trip but hope to visit again next year with
Atlantis
at the top of our to-do list!
Since we planned to be at the beach for the majority of the day, with the possibility of walking around the main town, I wore a beach cover-up appropriate for off-beach wear. I paired it with a drawstring tote, a sun hat, sandals and of course a bikini underneath.