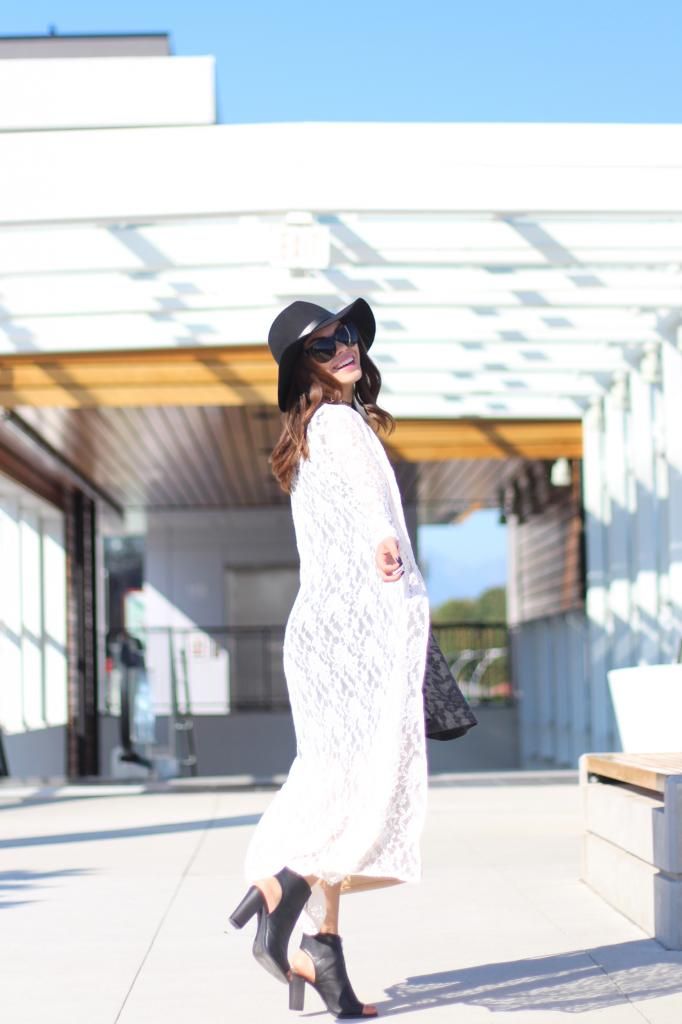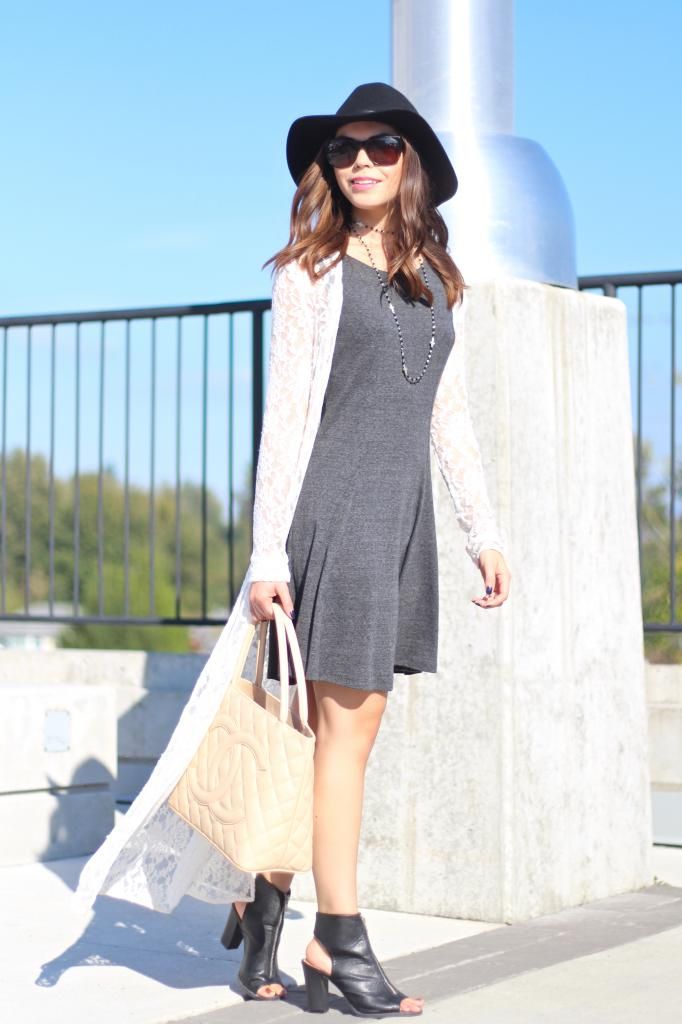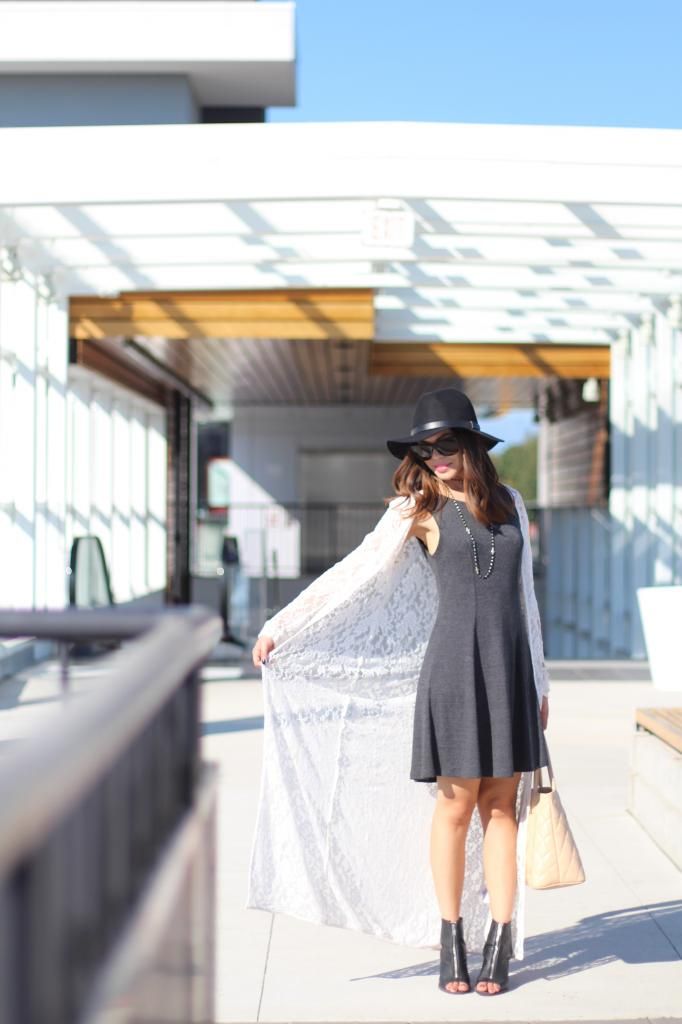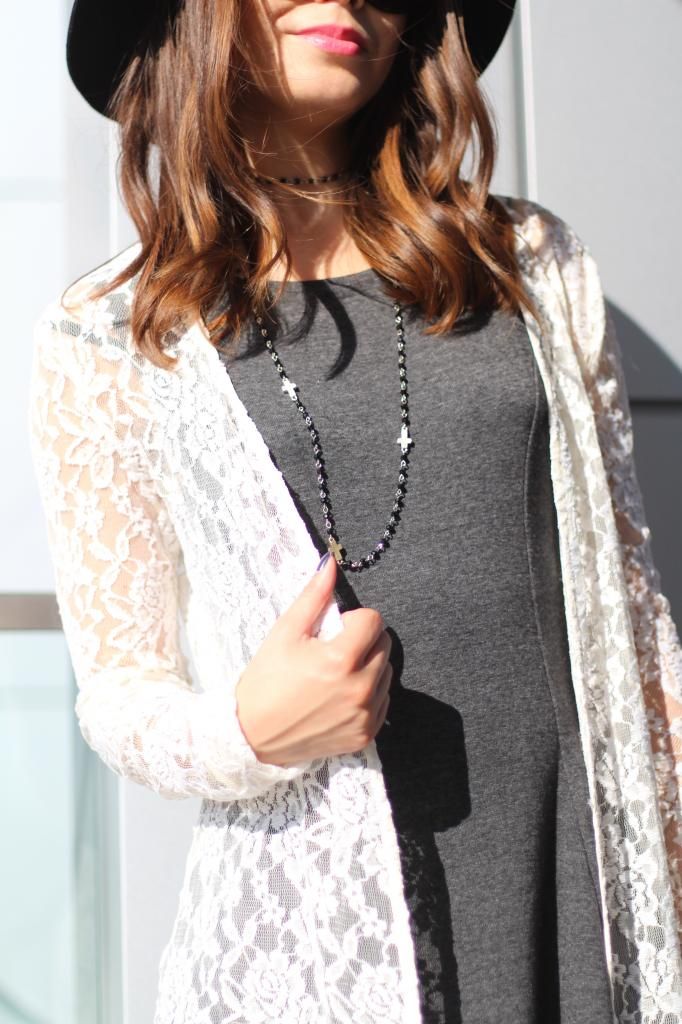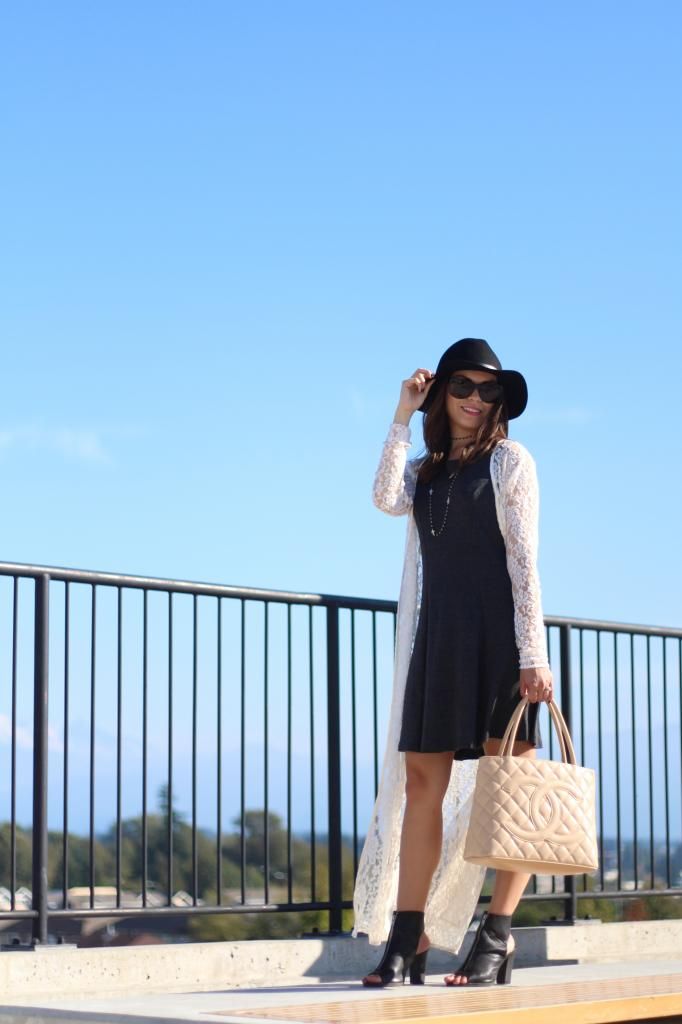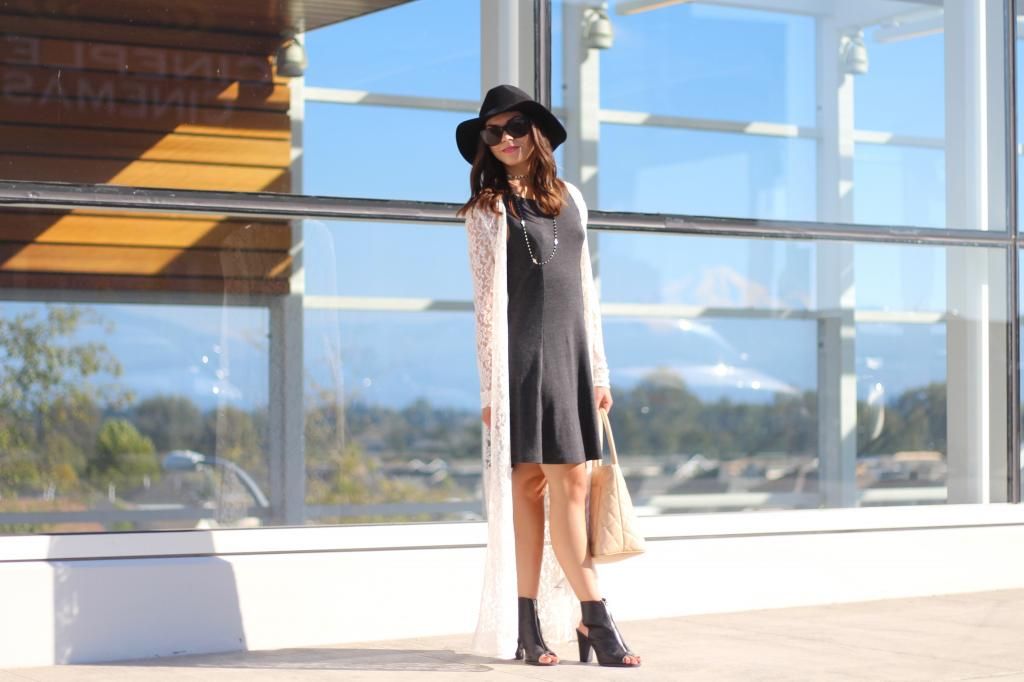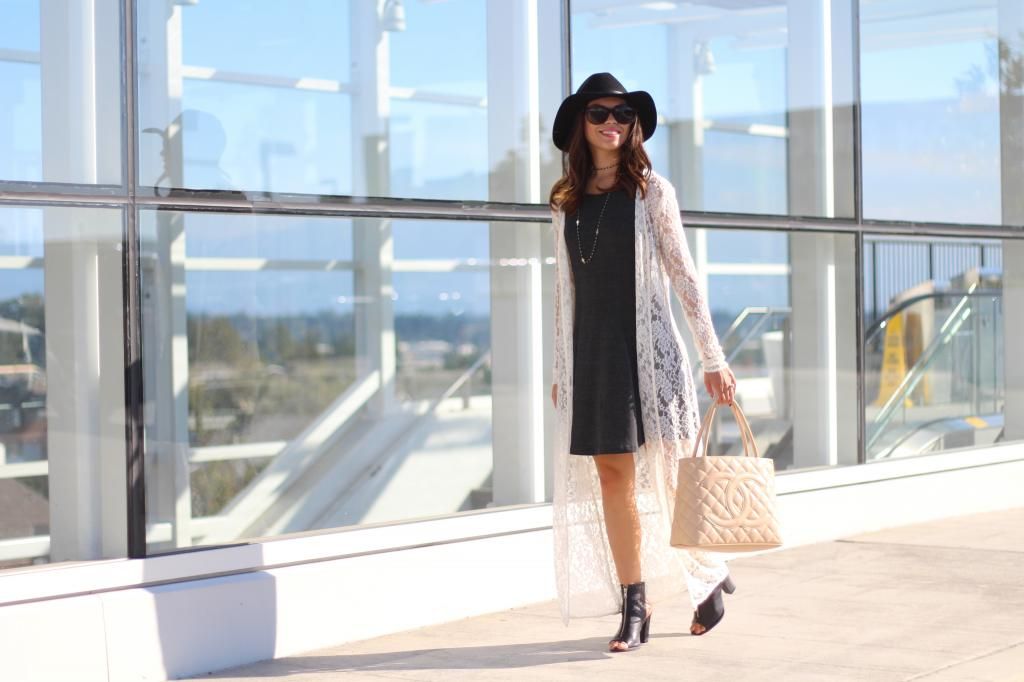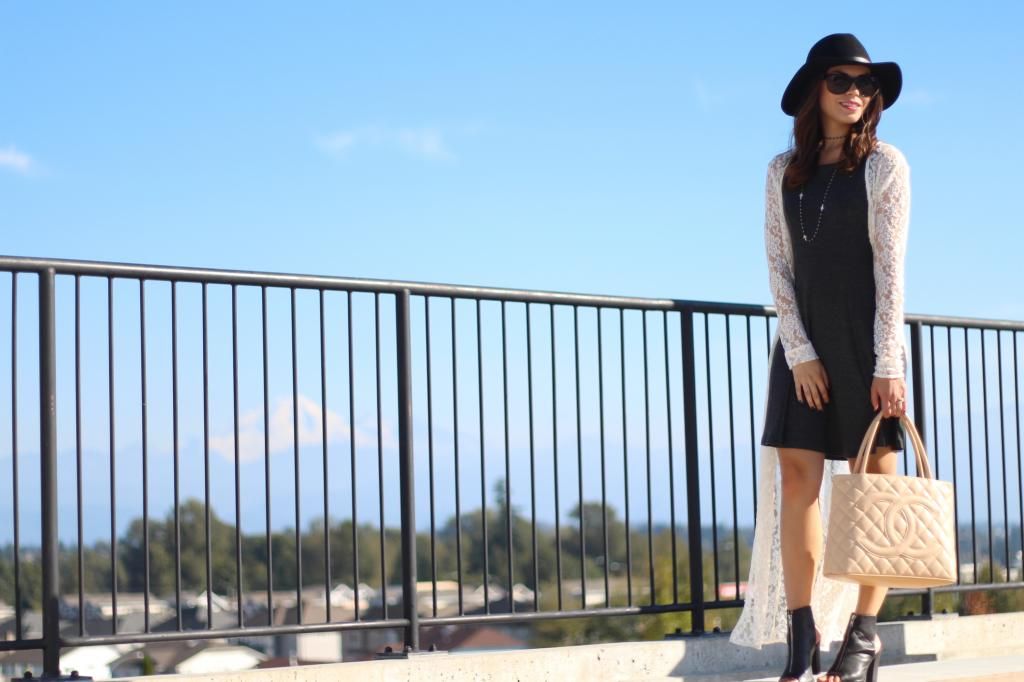 The air is crisp, the leaves have fallen and there is a slight chill in the air. Fall is officially here and I couldn't be more excited. We had such a beautiful and lengthy summer and considering it's already November, it's not unbearably cold outside. There are even some days where I feel bold enough to sport bare legs.
For this outfit I paired a simple grey wool-like dress with a maxi lace cardigan. *Note to self: never wear floor-length lace with zippered booties again!* For accessories, I threw on a hat, choker necklace and my Chanel tote to complete the look.
What do you think of this look? Anyone else still baring legs now that it's fall?
Tomorrow I will sharing some looks and thoughts on my trip to LA this past October so be sure to check back! Have a great rest of the week!
6. Tote: Chanel
7. Sunnies: Chanel