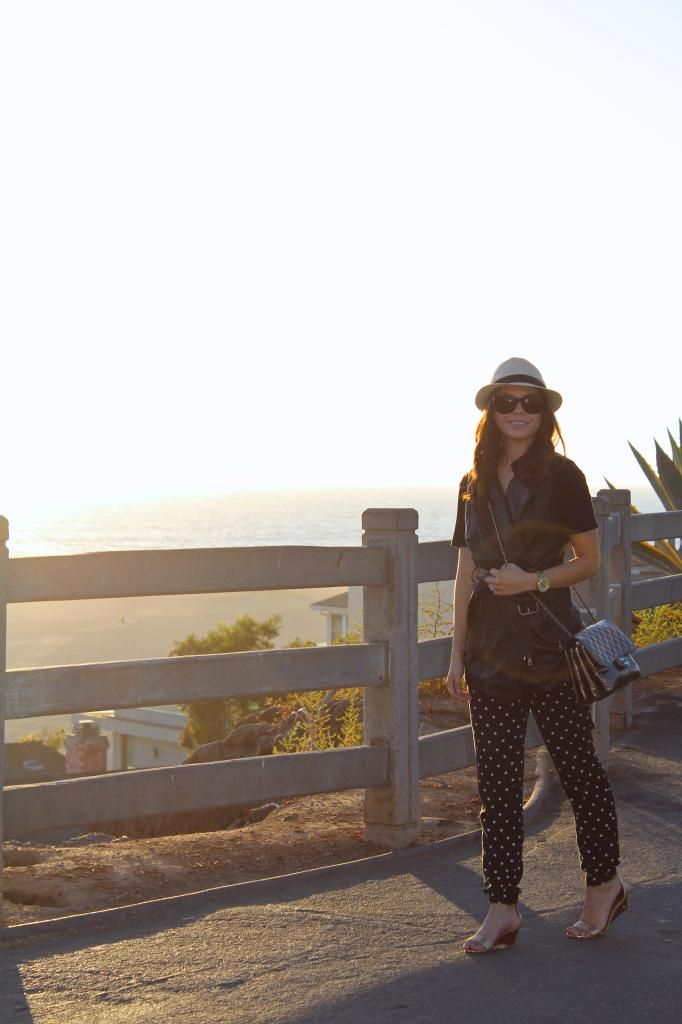 Depending on where you live in the world, it may or may not be appropriate during this time of the year to wear open-toed shoes and short-sleeves. I'm in vacation planning mode so as I upload these photos, I'm making a mental note of pieces in my wardrobe that I can bring to the Caribbean. To make this outfit more weather appropriate for those of you still experiencing below zero temperatures, you could switch out the sandals for booties and black tee to a long sleeved shirt. You could also throw a coat on and switch out the fedora for a black wool hat to make it more season appropriate.
I can't help but be envious of LA's beautiful sunny and warm weather, especially with the downpour Vancouver has been experiencing lately. I guess I really shouldn't complain, I could be stuck more East and be up to my knees in snow!
1. Tee: Smart Set
similar
2. Pants: Forever 21
similar
3. Faux leather vest: Only
similar
only $34!
4. Sandals:
Tory Burch
5. Fedora: Forever 21
6. Watch:
Fossil
7. Bag: Chanel
8. Sunnies: Chanel